From walidphares.com


Articles
"A Lion Against Poachers"
By Dr Walid Phares
Aug 1, 2015 - 8:13:59 PM



Our relation to animals is a daily matter, like our relation to nature and to air. It needs to be improved constantly, but not through the reckless debates between political camps. For we need to remember that a large majority of simple people, a silent majority, which traverses right and left political boundaries, is made up of animal lovers—or at least animal protectors. Don't lose the power of this moment over unrelated issues.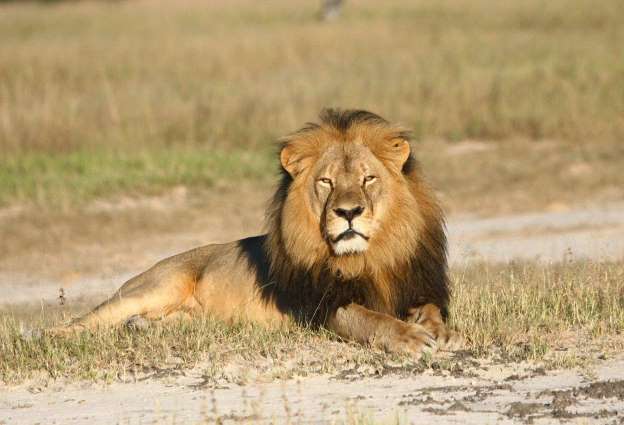 Cecil the King Lion








Zimbabwe's regime wants Palmer, Lion Cecil shooter, extradited? No he should not be extradited to a dictatorship. Tried? Yes he should be tried here in the United States and his fair punishment should be to atone in public and dedicate himself to creating a fund for the preservation of lions. He should spend time at a Zoo taking care of lions and cubs and lecture to children about protection of wildlife. Like the story of Apostle Paul, Palmer should regret his actions and transform himself—with his hunting expertise—into a "lion" against poachers. He knows how they operate and should help governments going after them. That is real justice for lions and intelligent justice...

As to Zimbabwe's authorities, they are the keepers of this universal treasure on their land, and they are responsible for this nature's heritage. They need to go after their own poachers and bring them to their own court system, one after the other. First, they need to show openness, reform their court system, and adopt a transparent political culture. The real breakdown that led to the killing of Cecil, and possibly Jericho, are the holes in the system. They need to be closed and this needs a civil society effort. The illegal killing of Cecil the Lion is a signal event, an opportunity to open the dossier of all poaching horrors in Zimbabwe and on the continent. Precious animals are hacked and bled to death because governments are not protecting them. That needs to change. We need a more mobilized international public opinion, but also a more mature one. For the jungle of reactions that followed the tragedy shows significant immaturity in the debate over protection of animals.

The political left unreasonably tried to tie the drama to its own agenda, brushing away the animal protection issue by hijacking it and linking the shooting to unrelated matters. This in turn caused an opposite reaction with frustrated political comments coming from the right, dismissing the matter, and almost the entire animal protection cause as if it meant nothing. Both camps need to understand that while there are endless causes and agendas out there and many overwhelming human miseries, there is also complex dimension to people around the world who are sensitive to animal suffering and wish not to tie it to any human political agenda—on the left or on the right. It happens that a majority of people, starting with children and a large segment of adults, truly and simply experience pain when they learn of animal suffering. This does not diminish their struggle for human justice. Just the opposite: People sensitive toward animals happen to be those most committed to human and humanitarian causes. That is a fact.

The killing of Cecil is not about this particular Lion King anymore; it is about us as people. Each day, millions of people post about how upset they are for the loss of a furry companion. The same people who say of Cecil, "but he was just an animal," also post pictures of a creature they call "a new addition to the family." Our relation to animals is a daily matter, like our relation to nature and to air. It needs to be improved constantly, but not through the reckless debates between political camps. For we need to remember that a large majority of simple people, a silent majority, which traverses right and left political boundaries, is made up of animal lovers—or at least animal protectors. Don't lose the power of this moment over unrelated issues.

Dr Walid Phares is a Professor of International Relations in Washington DC



© Copyright 2003 by YourSITE.com