From walidphares.com


Articles
Phares: Ten Top Questions about the ongoing Israel-Hamas confrontation
By Dr Walid Phares
Dec 28, 2008 - 6:00:00 PM



Dr Walid Phares raise ten top questions about the ongoing Israel-Hamas confrontation in Gaza.

Following are ten top questions needed to engage in strategic discussion of the ongoing Israel-Hamas confrontation in Gaza. I'll be able to address these points as of today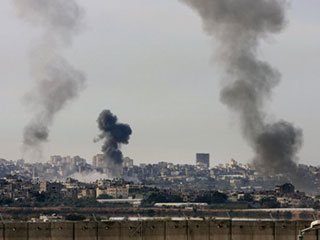 Israeli Air strikes on Hamas positions in Gaza



1. What is Israel's strategy and goals regarding the ongoing campaign in Gaza. Will it be mostly an air campaign with limited ground action or will it include a vast land campaign as well? What are the tangible goals?

2. Who is winning the propaganda war: Israel or Hamas? How is Arab and international media covering the clashes and to whose advantage?

3. How are Arab Governments reacting to the confrontation? Egypt, Saudi, Qatar, Jordan, Morocco, others. Are the demonstrations putting significant pressure on these Governments?

4. Hassan Nasrallah called on an Arab Islamic revolt to support Hamas. Will Hezbollah intervene to help Hamas? can it? If yes, how?

5. Will Iran escalate against Israel in support of Hamas and how? Was Tehran behind Hamas escalation leading to the Israeli retaliation?

6. Will Hamas strike outside southern Israel?

7. Can Mahmoud Abbas convince most Palestinians to shift their support to the Palestinian Authority instead of Hamas? Can the PA influence return to Gaza anymore?

8. How will President Bush and President elect Obama react to the ongoing conflict in Gaza over the next few weeks and months?

9. Is there a possible new UN initiative to bring about a different solution in Gaza?

10. If Israel engages further in land operations in Gaza, how far will Hamas go in attacks against Israel and possibly in the West and the United States?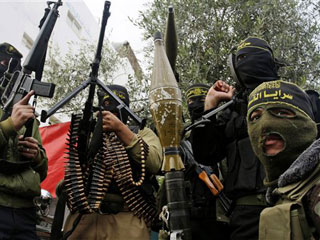 Hamas unit in Gaza



Analysis regarding these themes will be made available this week.

Dr Walid Phares
Director, Future Terrorism Project, Foundation for Defense of Democracies
Professor, Global Strategies
Author, The Confrontation

© Copyright 2003 by YourSITE.com